Powered by
House Cleaning London Ltd.
Call us now on:
020 3455 5999
Second line 020 3026 6227
Bromley > Carpet Cleaning
Carpet Cleaning Bromley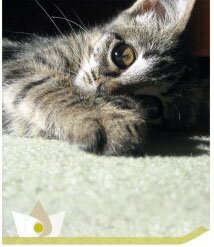 Our professional carpet cleaning services are readily available to you as stand-alone or in conjunction with our domestic cleaning or one-off house cleaning services, whatever your needs may be! You can rely on our expertise in carpet cleaning to have your rugs and carpets cleansed of any types of stain or odor be it pet urine, tar, gum, oil, grease, wine stains, caffeine or tannin, using the latest steam-heat extraction equipment.
Our cleaning experts are also fully trained to apply the most advanced steam-heat extraction technology, as well as the most sophisticated dry-cleaning methods in order to cleanse even the most delicate fabrics, such as jute, sisal, sea grass, rayon, etc., while taking the necessary amount of care, and they will provide all the necessary carpet cleaning equipment required for the job. We only apply the most advanced biodegradable products to any carpet cleaning job, so you can rest assured that any unwanted sticky residues are out of the question.
We at Bromley Cleaners London also recommend the application of stain protection solution, commonly known as Scotch-guard, following any professional hot steam or dry carpet cleaning. All our cleaning technicians are equipped with a variety of stain protectors to suit every fabric type, and will perform a thorough application of stain protector upon request. The use of a stain protector will improve the longevity of your carpets, and will dramatically increase the interval before another professional cleaning is needed.
Prices start from £19.00 for single bedroom, minimum charge applies.
Should you decide book your carpet cleaning service with us, or simply get a quote, we would be happy to take your call on 020 3455 5999 or receive your request via our Booking form.
Find out how our experienced cleaners conduct upholstery cleaning in your home.
We also offer carpet cleaning in the following areas: