Powered by
House Cleaning London Ltd.
Call us now on:
020 3455 5999
Second line 020 3026 6227
Bromley > After Builders Cleaning
After builders cleaning Bromley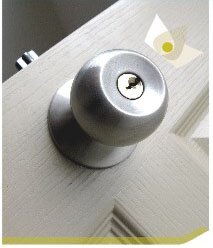 With Bromley Cleaners London's experience in home and office cleaning, we fully realise how much of a stressful experience it can be for any homeowner or a tenant to move into a newly renovated or recently built household. The cleaning required afterwards rarely involves just some dusting or picking up a few pieces of drywall here and there, does it? Our reliable cleaning professionals utilise state of the art heavy-duty cleaning equipment and can take care of any of your after builders cleaning worries ranging from cleaning your furniture, rugs and carpets, to doing all the heavy-lifting in disposing of left-over building materials or old furnishings.
Our after builders cleaning service might include the following, depending on your specific needs and requirements.
professionally clean all carpets and floors to remove dust and dirt, and unsightly markings left by plaster or paint
professionally clean any window from the inside, all window-frames and sills of leftover plaster, debris and paint
deep-clean all doors, doorframes, skirting boards, fixtures, wainscoting, sockets and switches
spot clean ceilings and walls, removing all stains from paint
deep-clean of bedrooms, living room, kitchen and common areas, including fixtures such as cupboards and shelves inside and out
de-scale and de-lime all kitchen and bathroom tiles, and polish all woodwork and surfaces if necessary
deep-clean of showers, sinks, toilets, bathtubs and any other bathroom fixture inside and out
deep-clean of all stairs and floors
ensure a dust-free and healthy property
Prices
£14 per hour per person - we provide all necessary cleaning supplies, minimum charge applies.
We can help in making your new home a brilliantly clean, fresh and healthy place to live in, and would be happy to get that worry off your shoulders, so you can instead enjoy a relaxing break from that cumbersome building work. If you would like to book with us, or simply receive a quote, our staff, working 24 hours a day, 7 days a week, would be happy to take your call on 020 3455 5999 or receive your request via our Booking form.
Learn how our experienced cleaners conduct office cleaning in your workplace.
We also offer after builders cleaning in the following areas: