Powered by
House Cleaning London Ltd.
Call us now on:
020 3455 5999
Second line 020 3026 6227
Bromley > Gardening Services
Our experienced gardening company Bromley is always available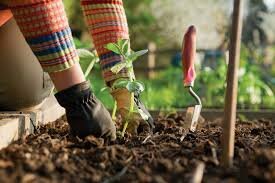 Exigent and responsible homeowners take a good care of their gardens and patios. These days it's very hard to find time for gardening. Moreover - specialised tools and skills are necessary. For this reason, experts recommend you to rely on dependable gardening company. Here in Bromley, Bromley Cleaners London is always at your disposal no matter if you need a regular or just one off gardening service. Our vetted and insured Bromley gardeners will make you feel proud of the appearance of your garden. There will be no more weeds and untrimmed hedges, that uglify your outdoor space. A well-maintained garden symbolises good care and concern for the whole property. There is no doubt, that the condition of the garden influences on the reputation of the entire estate.
Our Bromley gardening company is very experienced and provides expert assistance to different types of clients - home owners, business holders, landlords, etc. All of them have been pleased with our high-quality gardening services Bromley. Customers should know, that every gardening job is specially tailored to suit your personal needs and requirements. You will get individually priced service with guaranteed high quality.
Call us on 020 3455 5999 and book your flexible and professional Bromley gardening service! You need garden clearance, reseeding or your garden has to be prepared for the next season? Don't worry, because our expert Bromley gardeners will be glad to help you.
Get in touch with us and book Bromley gardening service!
There is no point to postpone your gardening job, because Bromley Cleaners London is always available for you. Here are further details about what we provide:
Garden clearance - every garden needs periodical clearance in order to look good. Our skilled and motivated specialists will come to remove all the waste, fallen leaves and weeds. They will transform your overgrown garden into a lovely space.
Laying grass turf - you dream on a smooth lawn, covered with rye grass? This is an easy mission for Bromley Cleaners London. Our professional gardening service in Bromley may also comprise reviving of your existing lawn. This is achieved via modern methods, such as aerating, feeding, thatch removing, topdressing and seeding. In case the analyse shows that this option is not cost-effective, our Bromley gardeners will either sew a new lawn using grass seed or they will re-turf. Our trustworthy gardening company Bromley works only with high-quality turf for amazing final results.
Garden Maintenance - overgrown garden is not a lovely view. Take advantage of our reliable gardening services Bromley and guarantee yourself professional garden maintenance. Our specialists will also dispose of the hedge cuttings in an environmental way. There will be no more hedges on the pavement or obscuring your windows.
Levelling and rotavating - these procedures are also necessary in some cases. Our experts will use specialised machinery in order to achieve magnificent outcome.
Decking - many homeowners want to create a comfy seating area in their gardens. Actually timber decking is also ensured by our Bromley gardening company. It's an elegant and meanwhile affordable solution for your garden and patio.
Tree pruning - our Bromley gardeners won't miss to take a good care of your trees. Reducing overgrown branches, dead-wooding or felling - all these procedures are often performed by our employees.
Tree surgery and tree felling - our professional Bromley gardening service will comprise also these procedures if some trees bother you.
Stump removing - this would be a very hard task if you undertake it on your own. However, for our experienced Bromley gardening company, this is an easy and typical mission.
Planting - you have only to tell us what kind of plants, seeds and bulbs you prefer, and our qualified employees will do the planting for you.
Reseeding - in the beginning of the Spring season, get in touch with us, because your garden will need reseeding.
Hedge trimming - if you have a beautiful hedge, you will need trimming at least once or twice a year. Get yourself our professional Bromley gardening service and entrust this job to our experts! Shrubs and hedges that are trimmed look well-maintained and beautiful. There are various types of hedges that need less or more frequent trimming.
Fencing - Bromley Cleaners London will provide you wide range of fencing, depending on your preferences and your measures.
Contact Bromley Cleaners London on 020 3455 5999 for a free quote! Expect affordable and cheap costs of all gardening services in Bromley!