Powered by
House Cleaning London Ltd.
Call us now on:
020 3455 5999
Second line 020 3026 6227
Bromley > Office Cleaning
Office Cleaning Bromley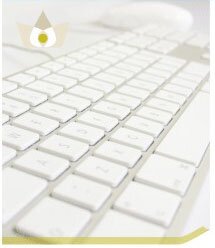 A comfortable working environment is essential to an efficient working process. And in parallel, cleanliness is essential to any comfortable environment. That's why we at Bromley Cleaners London offer customers our services for professional office cleaning and of course treat it with no less attention than any other of our cleaning jobs, aiming for the highest possible standard of cleanliness. Our office cleaning service involves going through any of the areas of your working environment, including lunchrooms, kitchens or restrooms, as well as all the window, and may be combined with our professional steam-heat / dry carpet and upholstery cleaning services. As our fully certified and vetted cleaning professionals work 24 hours a day, 7 days a week, arranging for an office cleaning appointment which will not disrupt your working schedule should pose no challenge at all.
Office cleaning services can include:
VDU cleaning
Empty litter bins
Damp or dust wipe window sills and ledges, furniture, pictures and paintwork
Damp or dust wipe radiators, fire extinguishers and telephones
Damp or dust wipe spillages and finger marks
Vacuum clean all carpet areas including under chairs and desks
Vacuum any soft furniture
Cleaning and polishing of all chrome or brass surfaces
Toilet Area
Empty litter bins
Sanitize basins and urinals
Sweep and mop floor
Damp wipe hard surfaces
Damp wipe tiles
Damp wipe partition in rotation
Replenish hand soap, toilet rolls and hand towels when necessary
Kitchen Area
Clean sink and wash up plates
Clean hobs
Clean Microwave from inside and outside
Clean fridge from outside
Wipe oven from outside
Wipe washing mashine and tumble dryer
Wipe cupboards from outside
Prices
£11 per cleaner per hour with your cleaning detergents on weekly basis. Between two and four hours of cleaning.
£10.5 per cleaner per hour with your cleaning detergents on weekly basis. More than four hours of cleaning.
£12 per cleaner per hour with your cleaning detergents on fortnightly basis. Minimum two hours of cleaning.
£14 per cleaner per hour with our cleaning detergents on regular basis. Minimum two hours of cleaning.
If you require more information or a quote, or if you would like to book an office cleaning appointment with us, please give us a call on 020 3455 5999 or send us your request via our Booking form and our friendly office staff will happily be of assistance.
Find out how our trained cleaners apply window cleaning in your property.
We also offer office cleaning in the following areas: