Powered by
House Cleaning London Ltd.
Call us now on:
020 3455 5999
Second line 020 3026 6227
Bromley > Domestic Cleaning
Domestic Cleaning Bromley - Make it easy!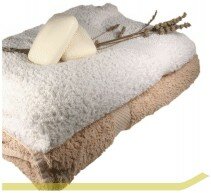 Regular domestic cleaning - do you really have enough time for that? Do you enjoy it? No? Do not afraid to admit it, it is overwhelming and time consuming. But you can't avoid it, it is something mandatory from time to time. Free yourself from this unpleasant obligation by calling us!
Nice to meet you, Bromley Cleaners London. Our mission is to provide professional cleaning services and make sure our prices are competitive simply by visiting our prices page. If you notice the mess and the dirt in your house, wake up and decide to change the situation. You and your family need a clean and hygienic environment to be happy and healthy. Your efficiency and mental stability will improve when you have your home cleaned by us. In return of your trust you will get a bright new atmosphere, sending positive signals all the time. We treat our customers with respect and accuracy. Cleaning is what we do best. Take a look at these irresistible suggestions:
Regular domestic cleaning, performed by a private house cleaner. The frequency and duration are chosen by the customer. The cleaning could be provided daily, weekly or fortnightly and continues minimum 2 hours.
Our services include general cleaning plus individual requirements, such as ironing, doing laundry, washing dishes, changing bed linen, cleaning kitchen appliances, washing windows from inside.
All the cleaners are fully trained, vetted, bonded and insured. They will meet your highest expectations and requirements. In addition to that, they are friendly and committed.
Our regular domestic cleaning will completely satisfy your needs.We can bring with us all detergents, so you can calmly exclude them from your market list. Rest calm, though, we use only materials of highest quality.
Honesty and integrity are very important values for us. Domestic cleaning is very private thing and that is why you will get a special personal care and attention to detail.
Once you order regular cleaningat Bromley Cleaners London, next time you will receive the same friendly domestic cleaner. If he can't come for some reason, we'll send someone else. If you're not satisfied, you can change your cleaner any time. Going on a holiday and wanting to suspend your cleaning for a period of time? No charge for that period. Isn't it a great deal?
Your contract continues as long as you want. You can cancel or reschedule the service, even 48 hours before the appointment.
For a permanent cancel, it's necessary to give us a call 2 weeks before the cleaning appointment If not, you will be 50% charged.
Do not hesitate to take the phone call that will change your life. If you want vibrant, healthy, and nourishing energy in your home, contact us on 020 3455 5999 to request a service.
We are pleased to make your life easier!
We also offer domestic cleaning in the following areas: